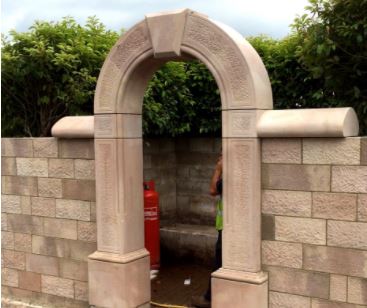 Our Heritage
Tailored Stone is the vision of Steve Heathcote. Steve is a master stone mason with years of experience creating all wonders of beauty from stone. Should you require a project creating in stone, Steve has the ultimate skills, dedication and level of detail to deliver your project.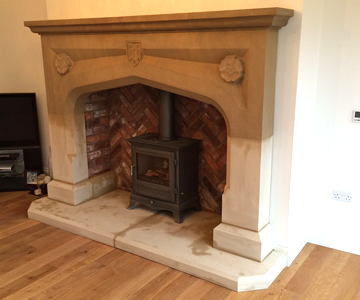 Our Services
We create stone fireplaces, stone staircases and stone building features on a day to day basis. However, we can create all manner of stone products that you require and are only limited by your imagination. We also design and install granite, marble and slate worktops and features.
Our Values
Tailored Stone have the skills and experience to deliver your stone product to your satisfaction. We also have the right mind set and values. We pride ourselves on our dedication, commitment and unrivalled attention to detail that you need to deliver our stone works of art.
---
We can design & hand make any type of stone product you desire.
Please contact us today. We are always glad to help.
---
More about Tailored Stone
Tailored Stone was founded by Steve Heathcote. We are experts and specialists in all products from natural stone. Our stone staircase page will show you how to transform your home with an outstanding feature of beauty that will last a lifetime. Look at our handmade stone fireplaces for a peak at what we could do for your home. There is no substitute for a natural stone fireplace. It's a beautiful material that has the solid, robust properties required to stand the test of time. Steve Heathcote is the right person to advise you on your project to ensure that you are 100% satisfied. Please view our Portfolio for a brief insight into some of the projects that we get involved in using natural stone.
Why use Stone?
Stone is a beautiful natural product. Its elegant, timeless and effortless at the same time as being strong, robust and practical. The imperfections of natural stone are what create it's visual perfection. It is long lasting, robust and can be crafted into all manner of shapes, finishes and designs. Tailored Stone create magnificent products from stone that will last a lifetime, ranging from natural stone fireplaces, staircases and features on buildings. We also use granite, marble and slate products for creating worktops and other features that require flat polished surfaces. Please view Our Stone for a taster on some of the types of natural stone that we use.
[smartslider3 slider=4]