We can design & hand make any style of stone stair case you desire.
Please contact us today. We are always glad to help.
---
Stone Staircase Specialist
Stone is such a traditional, solid material with great beauty and very strong. A stone staircase may not be the first thing that comes to mind, but that's what makes it so great. If you are looking for something of outstanding beauty, completely unique with real wow factor, then a stone staircase really is perfect for you.
Steve Heathcote has worked with stone all his life, and has all of the experience required to help you with your project. Steve Heathcote learned stone the right way, gaining experience through the years and finally becoming the master craftsmen that he is today.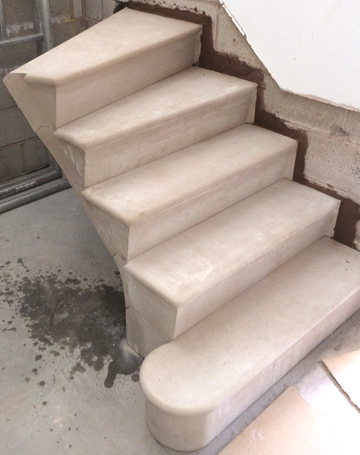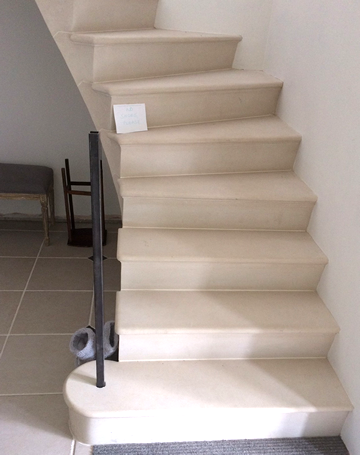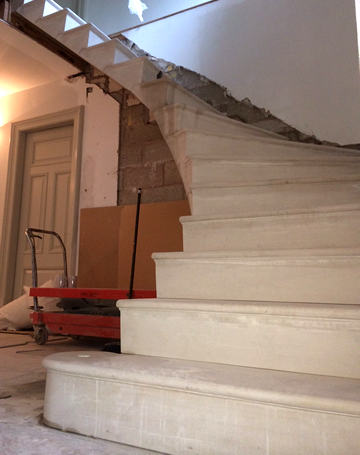 Stone Staircase Design
We work with the natural characteristics of our material to create the most wonderful pieces. Our stone staircases really transform any environment. They are a timeless piece of design that will enhance any home. If you are searching for something extra special, call us today to discuss our stone staircases.
Steve Heathcote has a passion for stone staircase design. His attention to detail and workmanship are second to none. At Tailored Stone, we can help you deliver your dream stone staircase that few others can. A stone staircase is only a job for a master craftsman, not for any cowboys so please call Tailored Stone today.
Handmade Stone Staircase
All of our stone staircases are handmade. They are not kits or made in bulk, they are unique designs individually made and installed specifically for your home. Our handmade stone staircases have a unqiue elegance that not other material can match. We ensure that all factors are considered and discussed with you prior to any work taking place.
We discuss your ideas and finer details every step of the way with our customers. We pride ourselves on our high quality workmanship and customer satisfaction. No one is better placed to advise you on your handmade stone staircase than Steve Heathcote of Tailored Stone.
Tailored Stone Staircases
Should you wish to discuss your ideas with us then please contact us today. We are happy to advise and offer our experience to your project. A stone staircase really is the choice for someone who wants that really special feature it your home. Its a timeless product that you will treasure forever.
[smartslider3 slider=3]